Yes to Children
Vote YES on the SUSD Bond and Capital Override.
We all know how important it is that the SUSD bond and capital override pass on November 8th. Please contribute today to the Yes to Children campaign to help ensure that our students have safe buildings in which to learn and current technology and supplies to enhance their curriculum. You can contribute through the website www.yestochildren.org. The support of parents will make this campaign successful!
Passage of the bond means facilities improvements and upgrades district-wide including plans for a gym at Cheyenne

.

Passage of the Capital Override will result in improvements to classroom infrastructure, technology and curriculum.
Learn more and get involved at  YestoChildren.org
Download more information about the bond – The Bond Fact Sheet >
Community Bond/Override Information Meetings presented by SUSD (All meetings begin at 6 pm.)
Coronado Learning Community, September 27, 2016
Chaparral Learning Community, September 28, 2016
Arcadia Learning Community, September 29, 2016
Saguaro Learning Community, October 4, 2016
Desert Mountain Learning Community, October 5, 2016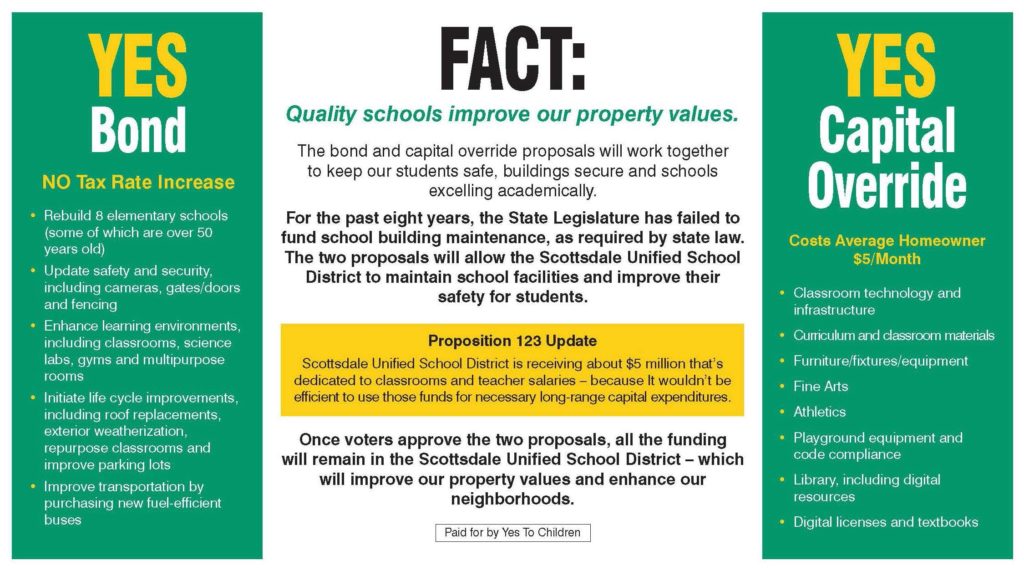 Important Links