About the PTO
We want to take this opportunity to tell you about….
WHAT the PTO (Parent Teacher Organization) is
WHAT we do
WHY we do what we do
HOW your support and involvement are so important
The role of PTO
Our PTO is a non-profit organization whose ultimate goal is to aid the students of Cheyenne Traditional School by providing support and funding for their education and recreational needs. In addition, the purpose is to promote open communication, support, and cooperation between the administration, teachers, and the community.

Our PTO supplements and funds what the District and State are unable to fund.  Such funding includes various programs, events, staff members, support services, technology, teacher training and supplies, and campus improvements.  Our PTO also operates to connect the CTS families, teachers and staff beyond the classroom experience.  This is accomplished through ongoing "FUN" activities.  Some of these annual events include:

Harvest Fest: An outdoor carnival-style event held on campus. This wonderful community event is fun for the whole family!

Book Fairs: A great opportunity to spend quality time with your children picking out new books to purchase, while supporting your school! This takes place in the fall and a used book fair takes place in the spring.

Evening Under the Stars: This family event is a chance to showcase the art work of each student; projects that the children have worked on in art class as well as our Artist in Residence program. This event is held every Spring.

Fun Family Events: This year we are going to try to have a few events to promote community building at CTS. These events are a great way to support our school spirit while having a special time with your friends & family!

Artist in Residence: This program provides the unique opportunity for a highly trained professional local artist to come to CTS to work directly with the students in an art enrichment program.
The Cheyenne Traditional PTO is a non- profit and must follow all outlined legal guidelines relating to the running of a non- profit. It is not the role of the PTO to contact the District. In fact, the PTO must remain neutral when it comes to any political bond, override or election. Capital overrides fund textbooks, furniture, fixtures and equipment. Capital bonds fund buildings. Overrides and bonds must be voter approved. These are considered political. As an individual, any person on the PTO board has the right to advocate outside his or her role on the PTO Executive Board. 
Other programs that your PTO currently funds include:
Student Programs
5th Grade Colonial Days
6th Grade Greek Days
Artist in Residence
Field Days
Not My Kid Program
Odyssey of the Mind
Outreach Program
PBIS Program
Spelling Bee
Sports & Clubs Liaison
Star Performer
Toastmasters
Trekkers
Yearbook
Events Supported
8th Grade Celebration
Amazing Race
Back To School Event
Evening Under the Stars
Golf Tournament
Harvest Fest
Health Screening
Passive Fundraising
Picture Day
Room Parents
Scholastic Book Fair
School Tours
Student Outreach
Used Uniform Sale
Teacher/Administration Programs
Grade Level Funding
Spalding Consultant
Spalding Training for Teachers
Teacher Classroom Supplies
Teacher Training
Technology Consultant
Campus Projects
Campus Beautification
Green Committee
Mobile Computer Lab
Mobile iPad Lab
Smart Boards
In addition to funding various programs, events, staff members, support services and campus improvements, we also are involved with helping on campus during various events such as Picture Day, Health Screening Day, School Tours and Room Parents.
The PTO's success depends on you, so we invite you to get involved.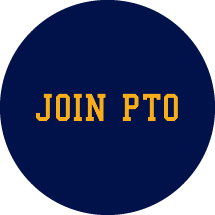 Thank you in advance for all your support!  Please feel free to contact any of the Board Members at any time throughout the year!
For general information, please contact us at admin@cheyennetraditionalpto.org.