Your PTO Dollars at Work
Curriculum Materials for 2016/17 School Year
All Grades: Spalding supplies, teachers' classroom supplies, CTS Way prizes & tickets, 5 new Chrome Book Carts
Kindergarten: A-Z letter workbooks, Scholastic News Magazines
1st Grade: "My Writing Words" journals, Scholastic News Magazines, Spalding reading books
2nd Grade: Scholastic News Magazines, Spalding reading books
3rd Grade: Scholastic Super Science Magazines; Owl pellet science project, student planners
4th Grade: Spalding reading books, student planners
5th Grade: Spelling City, Spalding reading books, Easy Grammar workbooks, Colonial Day, student planners
Middle School: Spanish workbooks, Turn It In license, Scholastic Spanish News Magazines, Calculators, Wordly Wise workbooks, GUM workbooks, Apperson testing supplies, "Clean Card" prizes, Honors Assemblies, 6th grade Greek Day, student planners
Other School Items: art supplies, Challenger Center project for Gifted, PE supplies for turkey trot & new stop watches, extra staffing (lunch aides, office assistant, nurse's aide, Spalding consultant, Newsroom staff)
Student Programs
5th Grade Colonial Days
6th Grade Greek Days
Artist in Residence
Field Days
Not My Kid Program
Odyssey of the Mind
Outreach Program
PBIS Program
Spelling Bee
Sports & Clubs Liaison
Star Performer
Toastmasters
Trekkers
Yearbook
Events Supported
8th Grade Celebration
Amazing Race
Back To School Event
Evening Under the Stars
Golf Tournament
Harvest Fest
Health Screening
Passive Fundraising
Picture Day
Room Parents
Scholastic Book Fair
School Tours
Student Outreach
Talent Show
Used Book Fair
Used Uniform Sale
Teacher/Administration Programs
Grade Level Funding
Spalding Consultant
Spalding Training for Teachers
Teacher Classroom Supplies
Teacher Training
Technology Consultant
Campus Projects
Mobile Chromebooks carts
Mobile iPad Lab
Smart Boards
Safety Gates in the main parking lot & the bus lane
Security Cameras
Campus Beautification
Digital Marquee
New walkways on campus
Water Fountains with water bottle filling stations
In addition to funding various programs, events, staff members, support services and campus improvements, we also are involved with helping on campus during various events such as Picture Day, Health Screening Day, School Tours and Room Parents.
The PTO's success depends on you, so we invite you to get involved.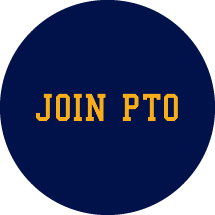 Thank you in advance for all your support!  Please feel free to contact any of the Board Members at any time throughout the year!
For general information, please contact us at admin@cheyennetraditionalpto.org.