Fingo Night
Friday, 8.25.17 | 6:30 – 9 pm | Cheyenne Cafeteria
Annual Cheyenne Fingo Night… Family Bingo!
Come out and join your fellow Cheyenne families for a fun night of bingo!  It's a great time to catch up with your friends and make new ones!  Doors open at 6:30pm for admission and food sales.  Games begin at 7 pm!
Admission is FREE!!! Players can get a card pack for $5 each.  Each card pack includes 5 games.  (Limit 1 card pack per player)
Menchie's Frozen Yogurt, Popcorn, Water and Treats will be on sale.
Every child with admission will win a prize, win or lose!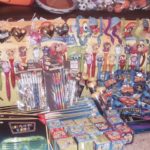 Volunteers Needed! We are looking for day of event volunteers to help with set up, ticket sales, food sales, and clean up. Please take this opportunity to be a volunteer at your child's school. Please sign up HERE. Email Sarah Lombardi and Diana Tench if you have any questions. Thanks!!
Admission Sales
Register for Fingo by logging into your PTO account HERE and selecting "Event Registration" from the pull-down menu "What would you like to do?".  

If you have not set up your PTO account yet, learn how HERE.

 
The Scottsdale Unified School district neither endorses nor sponsors the organization or activity represented in this material. The distribution or display of this material is provided as a community service.