Box Tops for Education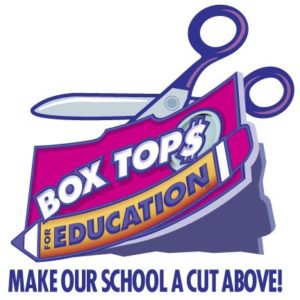 Earn cash for our school with Box Tops for Education. Each Box Top is worth 10 cents. This year we hope to raise $2,500!

1. Clip box tops from your favorite products (Pillsbury, Cheerios, Ziploc, Huggies, etc.)
2. Send box tops to school.
3. Our school earns cash. Our school will get a check for up to $20,000.
Click Here to View a Complete List of Participating Products
It's Box Tops Time! The class who sends in the most Box Tops by October 26th will win a class party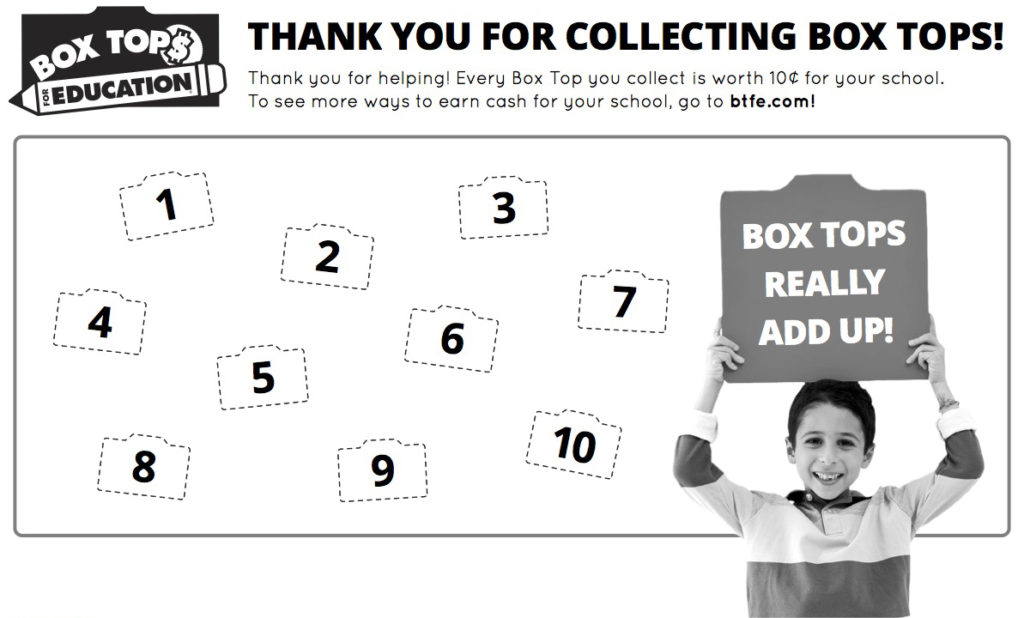 The Cheyenne PTO would love for you to join us in this easy fundraiser by clipping Box Tops from products you already use at home.   Our goal this year is to earn $2,500 and our first deadline for submission is October 26, 2015.
Here's what you can do to help!
Bundle your Box Tops in groups of 10 or 50 using a seal-able bag or envelope
Tape or glue Box Tops to a collection sheet, available at www.boxtops4education.com or one you can download and print here. (You can also find collection sheets in the Box Tops collection bin in the front office.)
Label your submission with your child's name, grade and teacher name and return them to your child's class or place them in the bin in the front office.
We will have additional contests throughout the year, so please keep clipping and sending them in to school. For a list of participating products, go to www.boxtops4education.com/participating-products.
Other ways to help:
1. Shop online through the Box Tops Marketplace. You can access the websites of nearly 80 well known companies that will donate 2%-8% of your purchase to Cheyenne Traditional School. Visit www.boxtops4education.com for more info.
If you have questions about the Box Tops for Education program, please contact Ilaria Borden or Stephanie Handley.